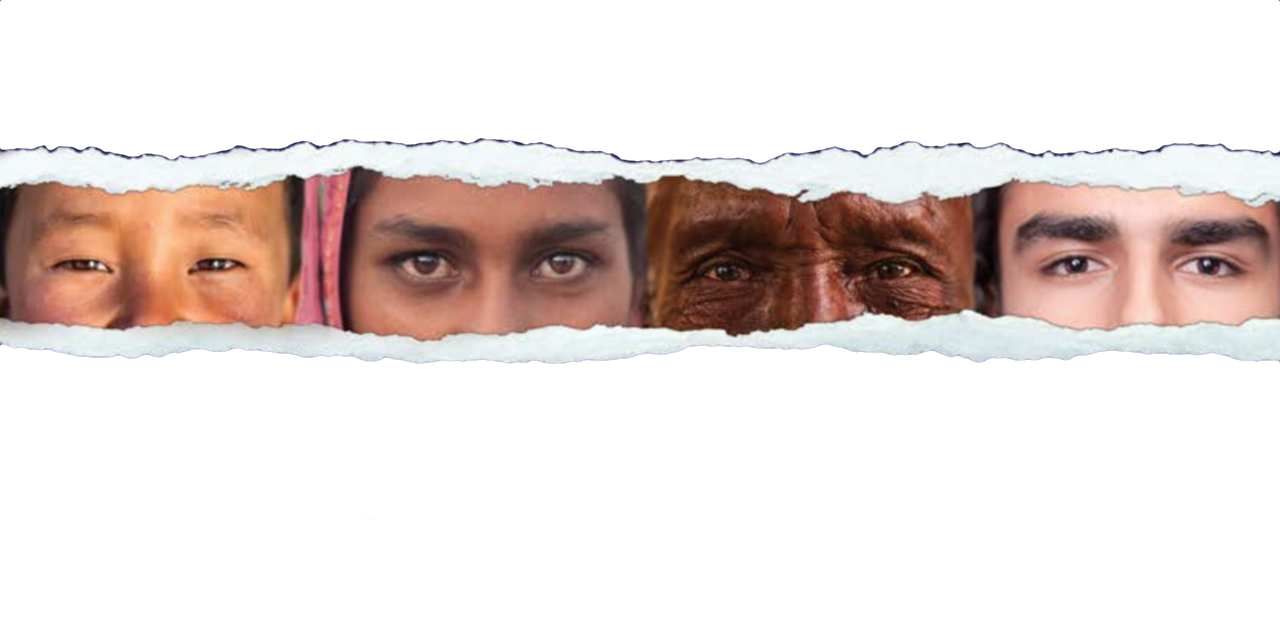 ABOVE: U.S. DEPARTMENT OF STATE HUMAN TRAFFICKING HEROES 2019 & TRAFFICKING IN PERSONS REPORT JUNE 2019
Video introduction by Professor Michel Veuthey, President of CUHD.
This course has been designed:
to share best practices against human trafficking. The course is illustrated with a large number of documents, videos, reports, guides, it provides you with the most recognized reports and data. It also gives you an introduction to the psychological impacts of this scourge on victims and caregivers.
to present the work and communicate the important material for reflection developed by the Catholic Church for both religious and lay people in relation to trafficking in human beings.
to allow people within the many religious organizations to be formed by considering the objectives and insights given by the Catholic Church.
to give many people, regardless of their religious origin, the opportunity to have access to this material.
to promote actions.
HOLY SEE'S PRIORITY: END SLAVERY
Within weeks of assuming office, during the summer of 2013 Pope Francis wrote to the Chancellor of the Pontifical Academy of Sciences and Pontifical Academy of Social Sciences, Msgr. Marcelo Sánchez Sorondo, making a radical suggestion: 
Marcelo,
I think it would be good to examine human trafficking and modern slavery.
Organ trafficking could be examined in connection with human trafficking.
Many thanks,
Francis
This is how the Pontifical Academy of Sciences and the Pontifical Academy of Social Sciences began studying Modern Slavery to define the conditions under which this practice – as an affront to human dignity – can be rendered unsustainable.
Since then, the two Academies have held a series of events that have already had a notable social impact within and outside the Church to #EndSlavery forever. 
"I have stated several times that these new forms of slavery – human trafficking, forced labour, prostitution, organ trade – are very serious crimes, a wound on the body of contemporary humanity.
The whole of society is called to grow in this awareness, especially with regard to national and international legislation, in order to prosecute the traffickers and redirect their unjust gains to the rehabilitation of victims."

Pope Francis, Address to the Participants in the Plenary Session of the Pontifical Academy of Social Sciences, Saturday, 18 April 2015
2010 Total slaves estimation in Million
2018 Total slaves estimation in Million
2018 Total slaves estimation in the European Union in Million
The desire to remember the slaves of the past should be applauded, without falling into triumphalism and complacency.  There is indeed an urgent need to make a concrete commitment to the liberation of modern slaves and to the abolition of all contemporary forms of trafficking.
Slavery is developing today at levels that go beyond what we have known in previous centuries: in 2010, there were an estimated 27 million slaves in the world. This figure represents double the number of all African slaves who were forced to emigrate from Africa to the Americas.  In 2019, the latest estimates produced by international organizations put the number of people deprived of freedoms at over 45 million worldwide, with strong growth between 2010 and 2019. The profits of modern slavery in the world, according to the same sources, exceed 150 billion dollars.
Contemporary resurgence
Slavery has not disappeared. Although it is prohibited by a series of national and international legal instruments, slavery is on the rise throughout the world, including in Europe, even if it is often invisible.
According to the Global Slavery Index (www.globalslaveryindex.org/findings), 58% of victims are in 5 countries: India, China, Pakistan, Bangladesh and Uzbekistan. Women and girls account for 71% of slaves, or nearly 29 million people. One in four victims of modern slavery is a child, or about 10 million. In Europe, estimates are estimated at more than one million, most of them from Romania, Bulgaria and Slovakia, and from Nigeria, China and Brazil. Forced labour and sexual exploitation are the most widespread forms of slavery in Europe.
% of slavery victims today in labor slavery
% of slavery victims today in forced marriage slavery
% of slavery victims today in sex slavery
You can find more data per country on the GLOBAL SLAVERY INDEX.
In 2010, there were an estimated 27 million modern slaves in the world (twice as many as African slaves forced to migrate to the Americas).
In 2018, the latest estimates are of over 45 million.
The profits of modern slavery exceed $150 billion.
In 2018, in Europe and Central Asia,[1]according to the Global Slavery Index[2], the total number of victims of slavery was 3.6 million (1.3 million for the European Union).
58% of the victims are in 5 countries: India, China, Pakistan, Bangladesh and Uzbekistan. Women and girls represent 71%. One in four victims is a child. Forced labour and sexual exploitation are the most widespread forms in Europe.
% of slavery victims today are women and girls
% of slavery victims today are men and boys
% of slaves today are children under age 18
Slavery is often invisible. This causes an inadequate awareness of the authorities and aid structures, public or private. 
One in four victims of contemporary forms of slavery in 2016 was thought to be a child. Women and girls were disproportionately affected, with over 71 per cent of victims being female. Of 24.9 million people experiencing forced labour, 4.1 million people were subject to State-imposed forced labour, 4.8 million people experienced forced sexual exploitation of adults and/or commercial sexual exploitation of children and 16 million people experienced forced labour exploitation in the private economy. [3]
---

[1]51 countries

: Turkmenistan, Belarus, the former Yugoslav Republic of Macedonia, Greece, Albania, Turkey, Ukraine, Croatia, Montenegro, Lithuania, Russian Federation, Republic of Moldova, Armenia, Uzbekistan, Tajikistan, Bulgaria, Azerbaijan, Georgia, Romania, Cyprus, Kazakhstan, Kyrgyzstan, Kosovo, Latvia, Israel, Hungary, Estonia, Bosnia and Herzegovina, Poland, Serbia, Slovakia, Czech Republic, Portugal, Italy, Spain, Slovenia, Iceland, United Kingdom, Germany, Belgium, France, Norway, Netherlands, Austria, Switzerland, Ireland, Finland, Denmark, Sweden, Luxembourg.
To help you better understand the scale and depth of the problem, we would like to mention below:
The main points of the 2019 report of the UN Special Rapporteur on Contemporary Forms of Slavery
(A/HRC/42/44)
THE CURRENT AND EMERGING FORMS OF SLAVERY REPORT

 

OF THE SPECIAL RAPPORTEUR TO THE HUMAN RIGHTS COUNCIL  (SEPTEMBER 2019) STATES:
The future of work
Vulnerability to slavery is closely related to labour market regulation and dynamics.
Informality, including casualization, and other forms of precariousness in employment are risk factors for vulnerability to slavery.
If technological and social changes in the world of work

are not human-centred

and trends towards decent work deficits are not tackled,22 precariousness in the labour markets could increase,23 and slavery risks will likely rise with it. Lower-skilled jobs will be susceptible to disruption by automation, resulting in displaced workers competing with other low-skill workers for a smaller number of jobs for lower wages.
Demographic trends and migration
Limited access to jobs is also a main driver of migration, itself a major source of vulnerability to slavery.
Migration will likely continue to increase due to push factors such as conflict, income inequality, lack of economic opportunity and climate change, and pull factors such as demand for labour.
Economic shifts will also impact the geography of slavery. Asia, already burdened with the highest absolute prevalence of slavery according to the Global Estimates, is undergoing an economic boom that may heighten the risk of slavery in certain economic sectors, notably construction and infrastructure development.
Environmental change
The geography of contemporary forms of slavery will also be heavily impacted by climate and environmental change.
By 2050, approximately 5 billion people may live in areas where the climate "will exceed historical bounds of variability", 31 and 143 million people in sub-Saharan Africa, South Asia and Latin America will face internal migration due to climate change,32 which will increase vulnerability for these populations.
There is also evidence of covariance between the likelihood of contemporary forms of slavery and the likelihood of violations of environmental laws and standards, whether in the fishing industry, in forestry or in agriculture.
Other emerging trends
New technologies are leading to new forms of exploitation, such as forcing children to participate in online sexual exploitation.
There are also disturbing signs suggesting that a resurgence of enslavement in armed conflict contexts, not only as a method of recruitment but increasingly also as an open tactic of ideological subjugation and conflict financing.
Conflict-induced displacement is at historic highs, further limiting people's access to decent work, disrupting social networks and increasing their vulnerability to debt bondage, forced labour, commercial sexual exploitation, child labour and servile forms of marriage as a means of survival and coping.

Finally, there will be a heightened risk of forced and servile marriage and sexual slavery in societies where there is a persistent gender imbalance, a phenomenon often resulting from the practice of sex-selective abortion.
Remedies
There is a general need for awareness, information and training. A comprehensive effort at national, regional and international levels is needed to address this massive global denial of fundamental human rights.
In everyday reality, the victims of slavery living alongside us need reception, protection and reintegration structures. The victims are invisible, unlike other periods in the history of slavery. This real invisibility contributes to an inadequate awareness of our authorities and our aid structures, whether public or private.
The most urgent and necessary activity is to promote knowledge of the facts and development processes of modern slavery. Governments and civil society must also take measures to help and rehabilitate the victims of modern slavery. Finally, prevention through education and other economic, social and political measures that restore the rule of law, ensure the protection and rehabilitation of survivors and the prosecution of criminals are needed.
Structure of the course
The approach taken in this course could be characterized as "holistic", as it seeks to consider trafficking in its entirety, taking the complex implications of trafficking into account. This approach analyzes relevant economic factors and migration policies, considering the profound evolution of gender roles and relationships. From this perspective, exploitation, sexual or otherwise, is at the center of trafficking.
This course strives to offer the reader a professional and practical instrument for counteracting trafficking and supporting victims. It does so by promoting three fields of action:
Prevention of conditions (poverty, inequality, familial abuse) favoring the involvement of the women in trafficking;
Assistance to victims, supporting their physical and psychological rehabilitation and assisting them in social reintegration;
Coordination of activities with already existing support networks.
The course explains the phenomenon of trafficking in persons and its corollaries by first defining the subject, and then looking further into its various implications. The main topics related to trafficking are divided into seven chapters, each one presenting a basic explanation as a launching pad for further exploration. Chapters 1-3 are closely linked to migration, therefore, they begin with discussion of migrants or migration before moving on to trafficking and its victims.
The division of themes and the consistent arrangement of each chapter makes it possible for the student to consult specific sections according to interest or need, as well as level of knowledge.
This course is intended for those familiar with the educational process. It takes into account adult methods of learning and it strives to be user friendly.
Two kinds of approaches to teaching and learning were adopted: rational and metaphoric. The rational content represents what one wants to communicate in terms of logic and meaning. The metaphoric approach taps into the imagination, creating an analogy describing the same idea in a more personal or colorful way. During trainings programs, this approach took on a concrete form through a daily exercise experienced by the participants. They were asked to suggest and elaborate Scripture passages (from either Testament) relevant to the theoretical presentations of the day. This exercise promoted deeper discussion on the spiritual foundations that sustain the actions of women religious in counteracting trafficking in women and children.
Editorial Note
It should be noted that consistent use of the feminine in this text does not imply that men are not victims of the phenomenon. The information in this guide is not gender specific and could also be applied when working with male victims.
Use of the terms potential victim, victim, and survivor are consistent with the various phases of trafficking: before recruitment, during exploitation, and upon escape, respectively. Use of the term "the person assisted" to refer to the potential victim, the victim, and the survivor occurs in Chapter 5 which deals with the Helping Relationship.
Moreover, the word victim is used simply for ease of communication, and in no way suggests frailty or inferiority on the part of the individual. Indeed, when working with survivors, it is imperative not to use such terminology.
We would like to especially thank Mrs. Kelly Ryan for her essential support and commitment. It is thanks to her that this course was set up.